About Us
Mauris blandit aliquet elit, eget tincidunt nibh pulvinar a. Quisque velit nisi, pretium ut lacinia in, elementum id enim. Pellentesque in ipsum id orci porta dapibus.
Intuitive Edge Design
We Build Great Websites And You Have A Great Experience
Intuitive Edge Deign
 specializes in Divi WordPress website building and support. Our focus is on creating beautiful, functional websites that provide solutions to your specific business needs. We want to use our technical skills, creativity, and customer services skills to help you grow your business and get
your message
in front of
an audience
that will become
your loyal customers.

Crisp, Clean, Modern Design
Our custom Wordpress designs are sharp, functional and clearly convey your message.
Hosting
Its important to have premium hosting to keep your website secure, up and running, and loading fast. We have you covered!
E-Commerce Solutions
We will work together to create a simple, easy-to-use, and secure E-commerce website
Solid Support!
We provide you with a rock star support system to keep you growing!
What Our Customers Are Saying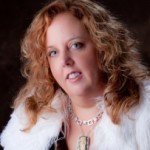 "Zac Hansen is Amazeballz!"
-Sheila Applegate Creative Consultant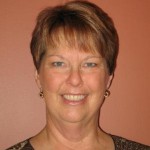 "My website is more than I could have possibly imagined."
-Joyce Appel,RN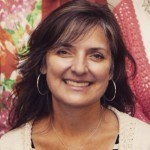 "I never imagined that I could have such a fabulous, user-friendly website…I love it!"
-Mareisa Dranshack, Educator
We Help small Business With BIG Visions.
Hi there, now that you know what services we offer you can get to know about who we are. I, myself have worn many hats with my short time here on Earth and most of them have been working with Technology and Human
doings
beings. I love to work with both. I started this company when I realized how important it was for me to be a creative as well as an instructor, mentor, and geek. Now I use my holistic life skills, geek skills, and creativity together to work with you, guide you (if needed), and create with you, a
functional, easy on the eyes, client confidence boosting website that builds your online authority
. (Let be honest with ourselves we do judge books by their covers.) Often I use intuition in guiding your project to meet its highest potential. Hence the name. Intuitive Edge Design is part of the Holistic Chamber of Commerce. Mind - Body - Spirit - Business - Budget - Planet are the core values of the organisation. As you can tell by now we are not the run of the mill web design company.
We offer a little something extra
that you wont find anywhere else.
Your experience
with building your online presence
is
an
important
one and it should be handled with fair and conscious business practices which it will be with I.E.D. I look forward to building your next online project, Founder, Zac Hansen
My website is more than I could have possibly imagined.
I was in need of a website for my newly expanded Integrative medicine business in the spring of 2015. I had previously made a simple website on my own from one of the popular online companies, but other than that I knew nothing of how to build a truly useful page for my business. I hired Zac Hansen of Intuitive Edge Design and he was very easy to work with. Zac has a holistic background and truly understood what I was looking for. He was very patient with my questions, and taught me as we moved through the whole process. My website is more than I could have possibly imagined. It is eye-catching, beautiful, and easy to navigate. I get many compliments on it and new customers are finding me because of it. I know you will be very happy with your new websight developed by Intuitive Edge Design!
What can I say but 'amazing!"! I was in need of a website, with no personal experience at all in creating or designing one, and then Zac came along. He is so easy-going and open, and so very patient with all of my questions and ponderings. He took my scattered ideas for services and formatted them clearly so that they are easy to access and understand. He took my "I like greens and purples and nature" and designed beautiful images and pages that reflect my personality and the services that I offer. He is always a click away for any questions I have or updates I'd like to make. I never imagined that I could have such a fabulous, user-friendly website…I love it! Thank you Zac!
Our Websites Are Exploding With Features & Benefits
Wordpress
Wordpress is an easy to use power house that allows your site to grow as your business grows and its many available resources, this is simply the best choice!
Intuitive
We create websites with many intuitive and easy-to-use features.
Smooth Integration
Smooth integration with thousands of free and premium plug-ins to enhance the website both inside and out.
User Friendly Control Panel
The built-in control panel allows you to easily change and update all the features we have included in each web design or I can do that for you.

Now that you know what we do, how can we help you?