Christopher Polhemus
Realtor
Talented, motivated, determined. Real Estate Agent Christopher Polhemus, born and raised on the Jersey Shore, is as bright and dynamic as NJ's famous beaches. Grounded and personable, Chris has the skill sets and education that not only provides monumental support for his clients but a pleasurable and successful home sale or purchase experience.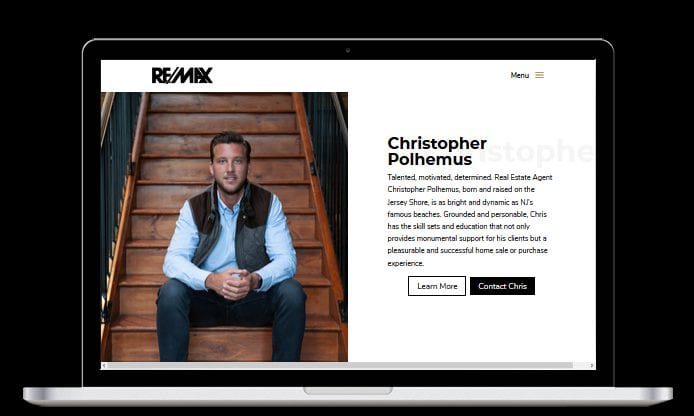 Overview
Christopher Polehmus is a successful Real Estate Agent from New Jersey. He helps homeowners swiftly sell their property and he get people looking for a new place into their dream home. Chris's area of expertise is on the Jersey Shore. As you know, the real estate business is highly competitive.
Christopher came to Intuitive Edge Design looking for a website that made him stand out from his peers that don't invest differentiating themselves from cookie cutter marketing. Because Chris a wise realtor he understands the value of a custom web site and marketing.
Now, Christopher is truly standing out from the crowd and placed his business above his competition. He is well on his way to helping more clients buy and sell homes on the shoreline.
It's sleek and professional. Go have a look!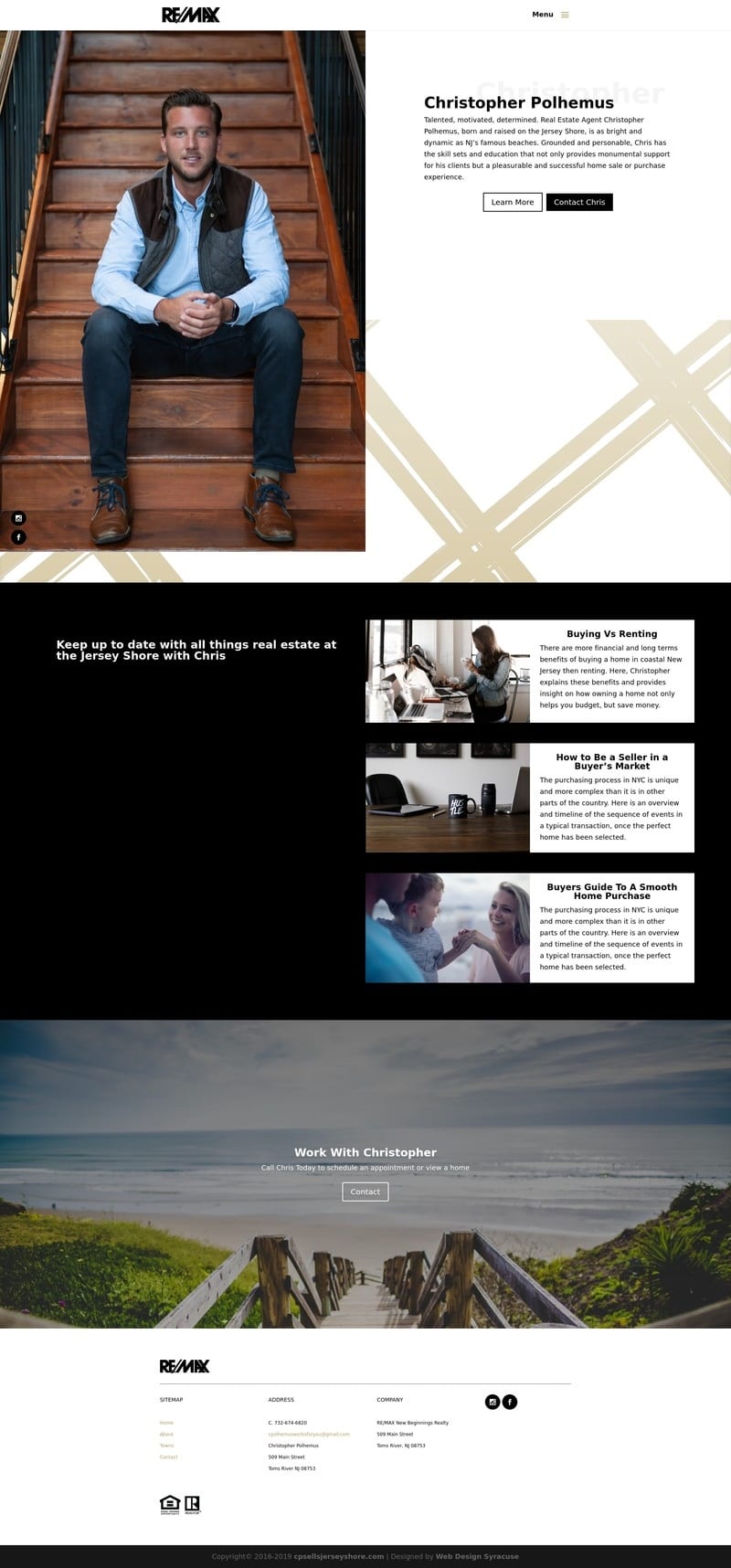 If you're looking for a great website designed with exceptional knowledge and creativity, contact Intuitive Edge Design!!
My core issue I needed solved when I hired Intuitive Edge Design for web design was competition. I needed a unique platform to reach current, past, and prospective clients in my field. With generic search engines and universal, company landing pages in a competitive market, Zac was able to build me a site that was, sleek, clean, and professional – standing out from the others.
My favorite part about working with Intuitive edge Design was the process and organization. Organizing a website is very complex and can become overwhelming. Zac has a method that allows you to work at a comfortable speed while still maintaining projected deadlines.
The biggest benefits of working with Intuitive Edge Design is the professionalism, reliability, and they are competitively priced.
Since I began working with Intuitive Edge Design, I am more organized. The site has become not only an international site point to get to know me, but an online portfolio so my clients can see what I am all about before I attend a listing appointment
Are You Ready To Start?
WE  ARE